How To Spend a Rainy Day in Barrow
Posted: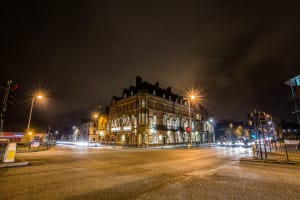 Barrow is in a unique position – we're bordered by the Irish Sea and Morecambe Bay, but also just 20 minutes from the Lake District. This also means that we're prone to a bit (or quite a lot) of rain. If it happens to rain during your visit to Barrow, don't worry – there's still plenty you can get up do while sheltering from the Cumbrian weather. 
Here's our guide to how to spend a rainy day in Barrow. 
Grab a bite to eat
Our first recommendation is close to home – enjoying a delicious meal at The Duke of Edinburgh Hotel.  Our Head Chef, Andrew Webber, has created our menus from scratch, with fantastic dishes made with some of the finest seasonal Cumbrian ingredients in the region. From our lunch menu to mains, there's plenty of mouth-watering options, as well as a range of regularly changing specials, which we're sure you'll love. We also do weekly Burger Nights and Grill Nights, as well as Tapas Teas and Sunday Lunches. 
We serve food from the following times:
Monday – Thursday: 12pm – 2pm, 5pm – 9pm.

Friday – Sunday: 12pm – 9pm
 You can view our menus here.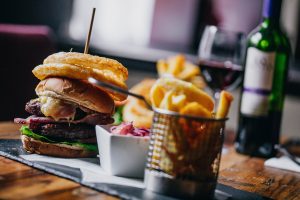 Head to the movies
Kick back with some popcorn at Barrow's VUE cinema, which shows all the latest films, from family-friendly movies to the latest Hollywood blockbusters. Escaping to the cinema for a few hours, enjoying some snacks and watching a movie, is a great way to spend a rainy day. 
The VUE Barrow cinema is based in Hollywood Retail Park, which is around a fifteen minute walk from The Duke of Edinburgh Hotel, or less than a five minute drive. 
Visit The Dock Museum
Delve into the history of Barrow in Furness at the Dock Museum. Barrow is best known now for being an industrial shipbuilding town – but did you know that there is evidence to show that Vikings and Romans once lived in the area? Learn more about the Barrow's illustrious history, from Roman artefacts to Viking treasure hoards, all the way through to the transformation from small fishing village to booming industrial town, and the First and Second World Wars. The museum is also home to the Bridge Coffee Shop, which serves hot and cold meals and snacks, specialty tea and coffee, and delicious homemade cakes. 
The Dock Museum is open from Wednesday to Sunday from 11am – 4pm, with last admissions at 3:30pm.
Enjoy a show at The Forum
The Forum is a theatre and arts centre based in Barrow's town centre. The Forum hosts fantastic shows and events all throughout the year. There's something for everyone to enjoy at The Forum, from family-friendly plays, to comedy shows, cinema screenings, dance shows, live music, and much more. The Forum is fully accessible, and is also home to a bar, the Forum Café, and Barrow's main tourist information centre.   
You can find out what's on at The Forum during your visit here.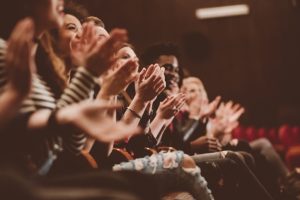 Head to the shops
Barrow is home to a range of popular high street shops, and a rainy day is the perfect excuse for a shopping spree. Portland Walk and Dalton Road are home to a Debenhams department store, New Look, Waterstones, Topshop/Topman, River Island, PANDORA, Marks & Spencer, and more, with independent retailers to be found on Cavendish Street, Scott Street, Buccleuch Street, Portland Walk Arcade, Crellin Street and Rawlinson Street.
There's also a large indoor market, open from 9am – 5pm on Monday, Wednesday, Friday and Saturday, and an outdoor market which opens on Wednesday,  Friday and Saturday. The market is home to an extensive range of stalls, from local Cumbrian ingredients, to jewellery, clothing, entertainment, gifts, electricals, and much more. 
You can find out more about shopping in Barrow here.
We hope that this guide has given you some ideas for how to spend a rainy day, on the rare chance that it happens to rain during your stay at The Duke of Edinburgh Hotel in Barrow.